Sharon Manzuk
Pukka founder Sharon Manzuk is a licensed physical therapist, PMA Certified Pilates Teacher, and Certified Ergonomic Evaluation Specialist. She's been working in the healthcare industry for more than 20 years and as an ergonomic and workplace safety consultant for 15 years. Sharon holds a master's in physical therapy from Mount St. Mary's College and a bachelor's in psychology from the University of California, San Diego, and she also completed the 500-hour Pilates Teacher Training program through Chakra Pilates in San Diego. Sharon brings her expertise in rehabilitation, ergonomics and injury prevention, and passion for Pilates and fitness to provide clients with the optimal exercise experience and successful outcomes for a long and healthy life. She gained an appreciation for Pilates after discovering it relieved her own chronic back pain. Sharon has been a Scripps Ranch resident since 2004.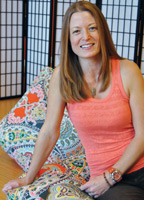 Jessica Pickett
Jessica Pickett first discovered Pilates while trying to rehabilitate a low back injury in 2009. After trying all the usual forms of rehab, it was Pilates that helped to relieve her back pain by focusing on strengthening the muscles that support the spine and working from the "inside out". Energized with a continued passion to help people, Jessica immersed herself in Pilates and completed her Teacher Training Program through Pukka Pilates & Physical Therapy in San Diego. She is thrilled to be able to use her physical therapy experience and Pilates training to provide clients with a balanced, whole body workout that connects the mind, body and spirit through movement. Jessica is a licensed physical therapy assistant, PMA Certified Pilates Teacher, and Certified Ergonomic Assessment Specialist. She completed her bachelor's degree in kinesiology from Sonoma State University and has experience working with patients in the hospital setting, ergonomics and injury prevention.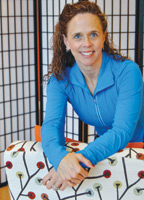 Diane Liang
Diane Liang became a registered nurse in 1986 and received her bachelor's of science degree from the University of Massachusetts at Dartmouth. College is where Diane realized the importance of keeping active and coordinated exercise programs for seniors. She worked as a critical care nurse, medical consultant with three major insurance carriers, and worked telephone triage for several large pediatric practices in the Denver area providing health guidance to young families. An avid fitness enthusiast, Diane has run marathons, completed triathlons, and fell in love with Pilates after her first lesson three years ago. Her most recent endeavor has been completing her Pilates certification with Pukka Pilates & Physical Therapy in San Diego and preparing to become a PMA Certified Pilates Teacher so that she can share her new passion of Pilates with others. While staying home to raise her children, Diane has spent the last 10 years involved in her children's sports activities promoting health through fitness.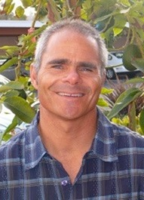 Federico De Silva
Federico De Silva is a 2nd generation classical Pilates teacher whose Pilates journey began in 1998 with the Romana's Pilates Authentic Pilates Method. Since 1989, Federico has dedicated his life to the pursuit of excellence in corrective high performance exercise kinesiology. He's worked with a wide spectrum of clients including elite athletes, post-rehab patients, children, and the elderly, and instructs using quality weight training techniques while correcting faulty movement patterns to improve muscular imbalances and postural alignment. He also uses Pilates to help clients and athletes meet their fitness and rehabilitative goals. Federico received a bachelor's in Aquatic Biology from the University of California, Santa Barbara and holds many certifications including emergency medical technician (EMT), yoga teacher, professional golf fitness instructor, strength and conditioning specialist, and post-rehab specialist. Ocean fitness and surfing instruction are among his many passions.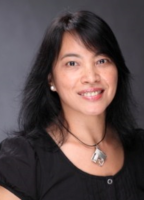 Anna Jimenez
Anna was working as an advertising practitioner at an ad agency in the Philippines when she discovered Pilates around 2000. She believed Pilates was the most beneficial and enjoyable exercise for her. She believed in it so much that in 2007 Anna left the ad agency where she had been for 18 1/2 years and enrolled in the Romana's Pilates Instructor Training Program in the studio owned by Romana Kryzanowska in Arlington, Texas. After earning her certificate as a Level V Romana's Pilates instructor in early 2008, she went back to the Philippines and taught at PurePilates. For 7 1/2 years, she gained more expertise teaching private sessions as well as small group reformer and mat classes. She also obtained her certification to teach TRX suspension training. Anna moved to San Diego late 2015 and started working at Pukka Pilates & Physical Therapy in 2016.
Michelle Davis
Michelle found yoga in 2014 seeking a form of fitness that was kinder to the body than Barre or working out on gym equipment. The journey began to offer so much more than she ever imagined possible. In 2015, she found herself enrolled in 200hr Yoga Teacher training while helping to manage Elite Yoga studio. She completed 200hr certification in Vinyasa with Yin training. Michelle continues to attend many workshops and trainings to enhance her teaching and be able to share with her students. Her next step will be to attend and complete her 500hr RYT. As an avid fitness enthusiast, Michelle has also completed a marathon benefiting the Leukemia and Lymphoma society and is also certified to teach Spin cycle and METAFIT HIIT. Her favorite pastimes include outdoor yoga, SUP yoga, hiking and spending time with her 6yr old Boxer dog Bentley. Michelle is more than thrilled to be able to share her passion for yoga and meditation with the Pukka Pilates family.