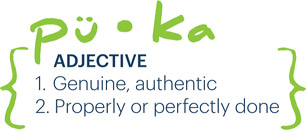 Pukka is an innovative physical therapy clinic and Pilates studio with a holistic rehabilitative and fitness approach to whole body health and lifelong wellness. Our mission is to:
Create a superior physical therapy environment by providing the most individualized and professional care available that is progressive, innovative, nurturing and balanced
Promote overall health and wellness to all patients and clients, as well as to the community, to achieve the highest quality of life
Promote the success of our patients and clients in meeting their fitness and rehabilitative goals
We are proud members of the Pilates Method Alliance® (PMA), the international, not–for–profit, professional association dedicated to the teachings of Joseph H. and Clara Pilates. The PMA's mission is to protect the public by establishing certification and continuing education standards for Pilates professionals. All our instructors are Classically trained in the Pilates Method and Nationally Certified Pilates Teachers, which means they have met the national standards for Pilates teachers and passed the third-party accredited exam developed by the most experienced Pilates teachers in the industry.